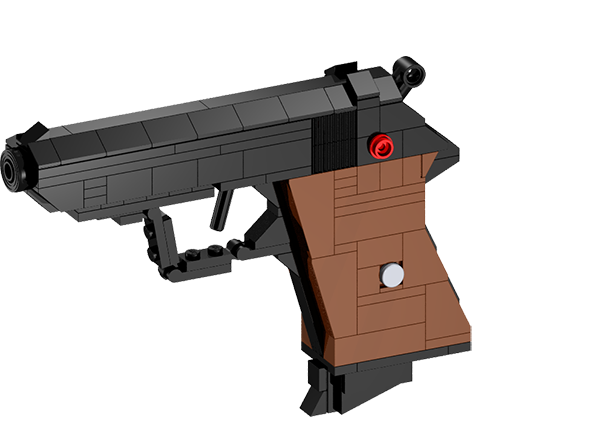 Pull the Trigger with the PPK is "cocked" and the Hammer falls with a "click!".
To "cock" the PPK, pull down on the Hammer. The gun is now ready to "fire" when the Trigger is pulled.
The Magazine can be removed and reinserted into the grip. A .380 round is visible at the top.

v1.0
191 Pieces
BrickGun designers have managed to pack a significant number of features into the PPK's small form factor.
A working hammer/trigger mechanism, similar to our other models, is in place. Pull back the hammer and the gun "cocks". Then pull the trigger and the hammer falls, "firing" the gun with an audible "click". On the back side is a faux ejector port, identical to the real gun.
We have also managed to work in our second functional magazine. Slightly smaller in scale than a real one, but it slides and locks firmly into place, easily removed with a tug.
Just like every BrickGun model, it is 100% life-sized. It incorporates the iconic extended magazine/fingergrip and rounded barrel tip (a detail we're particularly proud of succeeding at) along with the unique shape that is recognizable in the hands of spies for decades.
For years our fans have asked for the "007 pistol" and now we've delivered.
Model Features
(Hover or Click to View)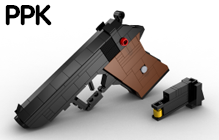 191 Pieces
v1.0
Functioning:
∙ Hammer, Trigger, Removable Magazine
Includes digital instruction download
Kit Information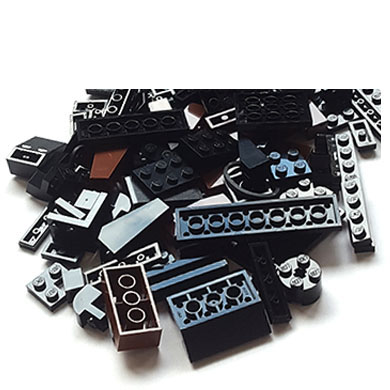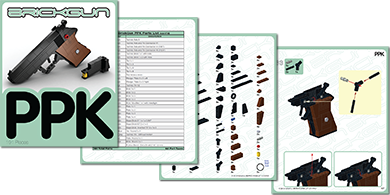 BrickGun kits include everything you need to build your own model. We supply all the necessary pieces (100% genuine LEGO® bricks), rubber bands for mechanical function, and a link to download easy-to-follow instructions (.PDF format) which walk you through every step of the build process.
The models are life-sized (1:1 scale), simple, yet intricately detailed, and can typically be put together in under an hour by an experienced builder.
BrickGun also offers .PDF versions of our instruction pages sold separately. If you already have the pieces necessary to build our models you can purchase a download of the instructions and view them digitally or print them using
Adobe's free Acrobat Reader
.
Thousands of BrickGun models have been sold around the world since 2001 with 100% satisfaction. All transactions are handled securely via paypal and units typically arrive within 2 weeks of purchase.
We deliver a quality product that we love to make and sell. That's what makes them the coolest LEGO® brick weapons in the world!
If you have any questions, please
email The BrickGun Team
.